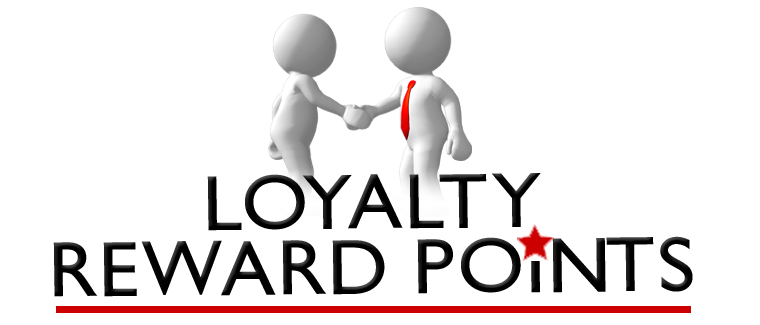 We appreciate all our loyal customers who visit and shop with us on a regular basis. We value your business greatly and our "HisAromas Loyalty Reward Points" program is our way of giving back and rewarding you our loyal customers.
We are always looking for ways to offer our customers greater payment options and ways to save money on their valued purchases.
In order to start earning points simply register and create an account. All customers with an account accrue points. To check your points status, simply click and view your Account tab.
When your ready to redeem your points, you can simply do so at CHECKOUT!

---
FREQUENTLY ASKED QUESTIONS (FAQs)
What is HisAromas "Loyalty Reward Points" program ?
Our reward points program allows you to achieve points every time you shop with HisAromas.com or whenever you post a good review. These points can then be redeemed on future purchases on the website.
---
How does this work?
The process is quite simple and it starts with your registration. Upon creating your account on the website, you will be awarded 20 points to kick-start your program. Additional points will be received with each purchase and with EACH DOLLAR you spend. You can redeem these points as currency towards future purchases of goods.
---
Is creating an account the only way to gain points?
No. There are other ways to gain points, you gain 2 points for every dollar you spend on the website, and you also gain 10 points for any good review of a product you add to the website.
---
What do points equate too?
A simple mathematical formula applies to the system whereby:
(Example: 100 points = $1.00 dollar, 200 points = $2.00 dollars etc etc.)
---
When are points awarded on my account?
Points awarded on purchases are added to your account when your order status changes to "Completed".
Points awarded for reviews are awarded upon posting to the website.
Points awarded for New Customer Account Creation, are added once any new account is activated.
---
Can I redeem and use my points and ALSO use a "Discount Coupon" ?
NO. Redeeming your Reward Points and using a "Discount Coupon" can NOT be done together on the same order. They must be used separately. They are totally different programs.
---
Can I earn points on a "MONTHLY RECURRING AUTO-SUBSCRIPTION"?
NO. That is a totally different program and customers on that program already receive FREE SHIPPING as the reward for that special program.
---
Do I still EARN reward points when using a "Discount Coupon"?
YES. Even though "Discount Coupons" are totally different to "Reward Points", you still EARN Reward Points on those purchases too!
---
Can I redeem my points on Sale Items or Special Deals?
YES. You can redeem your points against any items sold on the website even if they are on sale.
---
Can Reward Points be redeemed for Physical Cash?
NO. Reward points can only be used against a physical purchase of products on the website. They are Not redeemable for Cash and can not be used in any other way than purchases of products on the website.
---
How can I check my balance?
Upon logging to your Account, your account section will display your balance at all times.
---
Do Reward Points Expire ?
As long as you maintain your account and do not close it, your reward points do not expire!
---
When did the "Loyalty Rewards Program" start ?
The rewards program effective start date was 10/10/19. Hence all loyal customers and new customers EARN points from that date moving forward.
(We regret purchases made before that date are not valid for reward points)
---
NOTE: HisAromas reserves the right to amend or change the rules of the "Loyalty Reward Points" program at any time.