PAY INSTANTLY WITH A SECURE E-CHECK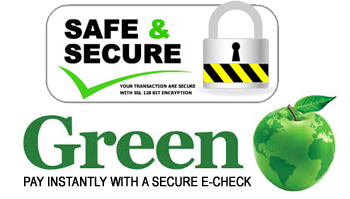 The NEW way to pay SAFE and SECURELY!
Completing E-check information is just as safe and secure as every other check you have ever written. It is just as safe as writing a check by hand, except your typing in your information over a verified secured connection and paying through "Green.Money" payment gateway system.
All you need to pay securely by E-CHECK is:

Your ROUTING NUMBER
Your BANK's NAME
Your CHECK NUMBER

Your ACCOUNT NUMBER
IT'S JUST AS SAFE AS EVERY OTHER CHECK YOU HAVE EVER WRITTEN!
You can find your ROUTING NUMBER and ACCOUNT NUMBER and CHECK NUMBER as shown below: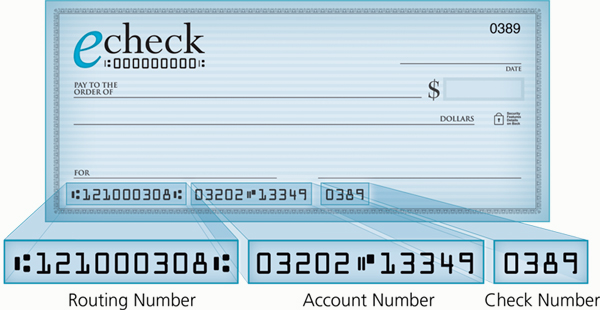 If you have any questions or concerns please contact us or call us on 760-321-3092 and we will be happy to assist you or take your order by phone.
---
PLEASE NOTE:
If you are a NEW customer to Echeck payment processing, it may take upto 4 days for your bank to process the payment and it shows on your account. This may delay your order being dispatched and shipped until the funds have finally been cleared and passed over to our bank.
If you are an existing customer to HisAromas.com and have used Echeck payments before and have a good payment record with Echeck payment processing, this slight delay will not happen, your order would normally ship within 24 to 48 hours, as your bank would be more used to you using E-checks.
---
If for whatever reason you wish to order the "Old Fashioned Way" by MAIL ORDER instead, then please CLICK HERE